Enter into a world of Excellence
By passing the door of Art's & Déco, you enter into a world of excellence and luxury.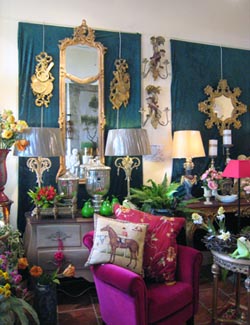 Rémi MAILLARD has made of this gallery-shop nestled in the heart of Sologne, in this region of forests and thousand ponds where life is good there, a must rendez-vous of creation and decoration. China's lacquer specialist for 30 years, your host guides you in this abundance of treasures, of items, original or restored, leaf gilding, trompe l'oeil set, wonders mixing tradition and innovation. At the "Prometheus" Gallery, ajoining the shop, is revealed the works of the lacquer associated with the ones of other artists whom he promotes, giving variety and richness to the ensemble.
Creation - Restauration - Decoration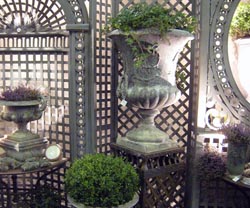 Art's & Déco is a horn of plenty, a captivating Ali Baba's cave where the Venetian baroque is next to the Romanticism of the 19th century. Listening to your projects of decoration, Rémi MAILLARD is your best interlocutor. Items gleaned during his travels, during his meetings with craftsmen, items that he decorates, that he buffs, gilds, ages to give them a soul. Rémi MAILLARD always welcomes you with the same kindness and his smile, 5 route de Vierzon, in Nançay.